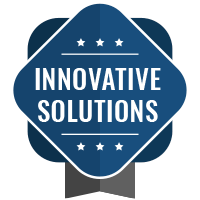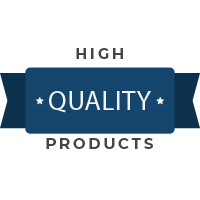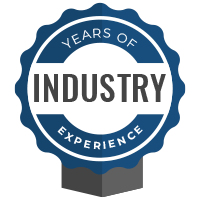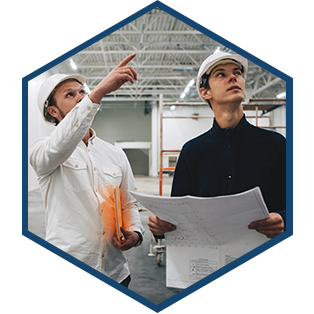 As leaders in the fire protection industry, we have the necessary experience and expertise when it comes to protecting your commercial or industrial property. We understand and appreciate the changing demands of facilities, and provide a full range of commercial fire protection in response.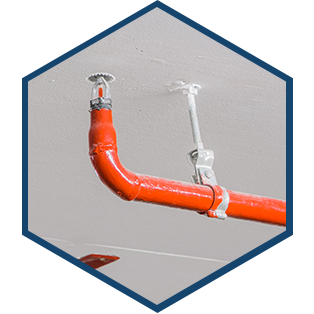 Cornerstone stays professionally up-to-date through memberships in the National Fire Protection Association (NFPA) and ASIS International, the preeminent organization for security professionals.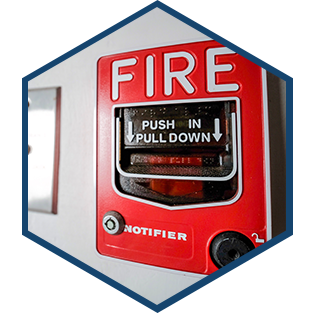 Cornerstone is the leader in designing UL commercial fire systems, and is a certified distributor of Notifier® by Honeywell — the leading international brand in fire prevention and detection.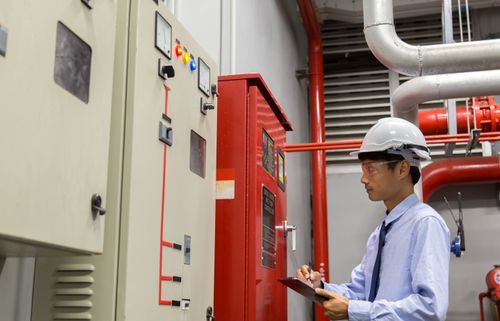 Commercial Fire Alarm Systems
Cornerstone's expert fire alarm installations, fire alarm maintenance, fire alarm inspections, and fire alarm monitoring can protect your investments and valuable assets. Alarms and fire detection systems are the first line of defense for your building or place of business. Our highly trained staff has NICET III level certifications in design and installation and has been factory-certified. Plus, we have the experience and skills to handle jobs of any size, so you can be sure all the installation and maintenance work complies with industry standards.
Our expertise in fire alarm systems maximizes your security and gives you peace of mind, so you can focus on enjoying your life. We design systems using devices that can be interchanged and upgraded easily. We provide professional installations, and our service technicians are never far away in the event of an emergency. We offer a range of affordable fire alarm control panels to suit small businesses up to full building or multi-building construction.
Both conventional and intelligent fire alarm control panels provide an array of features, giving you the option to choose the system that best fits your needs. Featuring industry-leading smoke sensing technology, options include voice evacuation systems for large and small applications, and digital alarm communicators. No matter how big or small your project is, Cornerstone will provide an affordable solution that is right for you.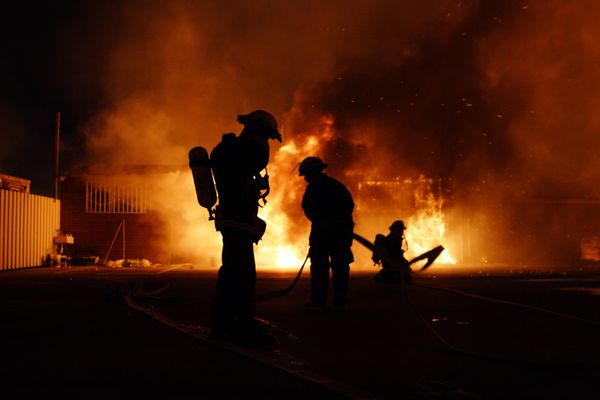 Commercial Monitoring Service
Not all monitoring for your alarm system is the same. Trust is the hallmark of any monitoring service. At Cornerstone our goal is to gain your trust. We provide 24/7 UL listed monitoring of systems we service. We provide both commercial and residential monitoring service, so whether you have a security system, fire alarm system, or both in-need of monitoring, Cornerstone can service your needs. Our solutions are always tailored to you and your specific situation. Cornerstone works with local officials to meet the local jurisdictional requirements for monitoring. We provide monitoring using the following methods:
POTS (Plain Old Telephone System)

Cellular

IP (Internet Protocol)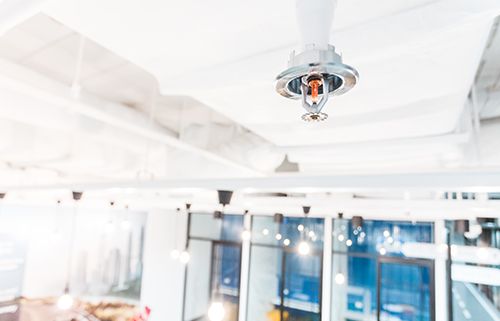 Stay Safe and Prepared With Cornerstone Technology Solutions
Cornerstone Technology Solutions in Mount Jackson, VA. protects you, your property, and your business assets. We specialize in the design, installation, and service of fire alarm systems, automatic fire sprinkler systems, and fire protection systems for the commercial and industrial market. We are proud to offer fire protection systems and services across Mount Jackson and beyond, and we have the team and expertise to provide you with a solution that best fits your needs. Don't leave your safety to chance — let our professionals help. Give us a call today to learn more about how we can help you, or to receive a quote.
The commercial fire alarm systems installation service at Cornerstone Technology Solutions is a comprehensive service that provides peace of mind for property managers and facility maintenance personnel that are responsible for the integrity of a life safety system that is 100% operational and reliable in the event of an emergency. We will protect your most valuable assets — people and property — in office complexes, high-rise facilities, warehouses, and distribution centers. Give us a call today to receive a quote.







COMPLETE INDUSTRY STANDARDS TESTING FOR COPPER & FIBER CABLING
Our clients expect their voice and data cabling to provide successful connectivity to their technology devices, networks, and systems. Downtime translates to wasted resources and lost revenue, this can be avoided by proper testing procedures that meet todays' industry standards.
Using Fluke Networks cable and wire testers, Cornerstone can provide the most thorough industry standard compliance testing available. Detailed reports, available in either soft or hard copy format, offer clients complete validation of each parameter of testing with every cable and wire.
Commercial Fire Solutions
Solutions you need, protection you deserve.