Home Audio/Home Theater
Bring the sound and movie theater to your house.
Cornerstone has a passion for designing home theaters and home audio systems that bring music and video to life.
If you take entertainment as seriously as we do, you know that expert design maximizes the utility of your equipment and transforms your listening and viewing experience. The home entertainment industry is well known for its fast advancing technology and tremendous competition. With so many options to choose from, it can be a bit overwhelming trying to buy the best equipment for your new project. We bring knowledge of the latest technological advances in home equipment to create your vision for your home. By staying up to date on the latest products and trends, we can help you to create beautiful, optimally functional home entertainment solutions. We design and implement home audio and home theater in the space you desire.
HOME AUDIO
Home audio goes beyond just your house. Cornerstone can bring your music experience to any location you desire. Looking for audio outside? We can provide it. Using wired or wireless technology, Cornerstone can design a system to meet your needs.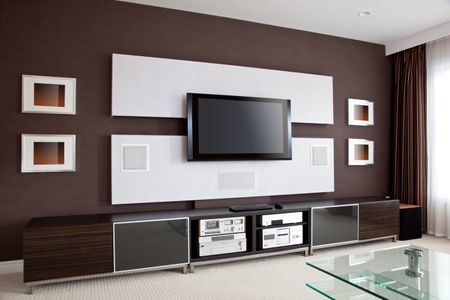 Maybe you are looking for multi-room/multi-zoned audio. Listening to music in one area of your house, while someone else is listening to a movie, or have all the audio in your house them same.
Cornerstone is a Russound certified installer. Russound has grown to be the leader in premium, multi-room audio.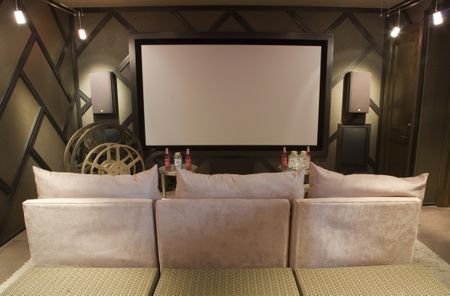 HOME THEATER
Our experience and on-going training in new technologies has prepared us to work with home theater projects big, small, and every size in between. We can customize a home theater system to meet your specifications and your space. We can also install equipment you already own.
For the whole package, Cornerstone merges cutting-edge technology with expert seating and lighting to craft the ideal theater for your space.
To capture the full scope of home entertainment customization, Cornerstone is proud to offer complete interior design services. We're not here to put up a big screen TV and let you do the rest, the team at Cornerstone is equipped to handle every aspect of your project from start to finish. Including seating, lighting, and audiovisual technology in the plan, we can transform your blank room to a bona-fide home theater.
We work with your budget for the best solution.
Cornerstone Tech is here to meet your needs within your budget - from design through installation and maintenance. Call on Cornerstone Tech for professional attention to your home theater design and installation.







DESIGN A SPACE MEANT FOR YOU
Home audio and home theater design can be whatever you can imagine. When considering what to do you should design a space that you will feel comfortable using and being in. The idea behind creating your environment is that you enjoy the space. Whether you would like audio out on you patio, in a walking garden, or really just want to build the full theater experience in your home, make it a space you will use.