Home Security/Automation
Home is where the heart is; your space should live up to this.
HOME SECURITY/AUTOMATION
Alarm systems protect the comfort of your home.
According to the Electronic Security Association®, homes with alarm systems are statistically 3 times less likely to be burglarized than homes without alarm systems. Why take the risk? Cornerstone security experts customize and install home alarm systems that dramatically improve your home security.
With Cornerstone, you get a free, on-site estimate with tips to immediately make your home more secure.
When a Cornerstone tech security expert arrives at your home, the process of ensuring your safety begins. From tips you can immediately implement — like trimming bushes away from your windows, listening to your concerns, and reviewing your neighborhood's up-to-date crime statistics — Cornerstone Tech has your security at the heart of the solution. Some of the options for your system can include:
Interactive residential alarms that put you in control, even when you are away

Home automation that integrates your security system with your HVAC, light systems, and electronic locks on your doors. With a secure alarm system that you can access and adjust from a distance, you are able to check-in for peace of mind

Integrated cameras and visual doorbells
Are you looking for more personalized attention? Cornerstone's First Responder service sends a trusted security expert to meet emergency services at your home when you are away.
Installing an alarm system in your home isn't just for safety, it can also save you money every month on insurance bills. Homes with operational alarm systems installed have documented insurance rates that are up to 20% lower than homes without. With Cornerstone, you buy the security equipment up front at competitive prices. Owning your security equipment means lower cost monthly monitoring services. Cornerstone's commitment to excellent customer service, affordable prices, and top-quality alarm systems add up to security and value for you.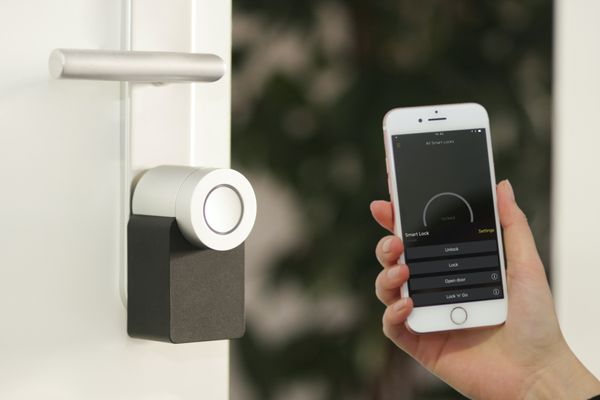 HOME SECURITY MONITORING SERVICE
Not all monitoring for your alarm system is the same. Trust is the hallmark of any monitoring services. At Cornerstone our goal is to gain your trust. We provide 24/7 UL listed monitoring of systems we service. No matter what kind of monitoring service you need, Cornerstone can provide. Call us today to learn more.
Cornerstone works with our clients and local officials, to meet the local jurisdictional requirements for monitoring. We provide monitoring using the following methods:
POTS (Plain Old Telephone System)

Cellular

IP (Internet Protocol)





HOME AUTOMATION
Everyone remembers the Clapper, and while home automation has not reached the level of the Jetsons, it has come a long way. Controlling your lights, garage doors, thermostats, audio and even your appliances are possible. Cornerstone will work with you to implement automation to your level of comfort.